Kreuzenstein Castle and Falconry is an individual tour that will give you the feeling of travelling back through centuries to the medieval ages. The beautiful Kreuzenstein Castle is located only a few kilometers away from Vienna on the hill 260 meters above the Danube River.
The owner of the castle, Count Nepomuk Wilczek was one of the most remarkable personalities of the 19th century. Thanks to him the magnificent and impressive Kreuzenstein Castle has risen from ruins in just 30 years. One of the attractions in the castle is The Knight hall. This room has always been a center of castle's life and contains the exquisite examples of antique furniture. You will see the count's 500-year-old wooden alcove where the owner of the castle slept.
Among other sightseeing tours, this tour will give you an opportunity to feel the atmosphere of the medieval life in the castle. The highlight of the Kreuzenstein Castle and Falconry tour will be a unique falconry show. Falconry is one of the oldest ways of hunting and is protected by UNESCO as cultural heritage of mankind.
Possible entrance fees are not included in price.
DURING THE TOUR YOU CAN ALSO VISIT
Kreuzenstein Castle
15,- € adult,
8,- € child (6-16 years old)
Falconry
12,- € adult,
6,- € child (6-16 years old)
Ferry across the Danube
8,60- € car/van
3,40- € adult
1,90- € child (6-13 years old)
Klosterneuburg Monastery
9,- € adult,
PRICES FOR CAR/VAN
350,- € individual tour with a driver-guide by a car for max 3 passengers
400,- € individual tour with a driver-guide by a van for max 8 passengers
Additionally, instead of a driver-guide you can book a guide-art expert for extra fee of 240,-€
PRICES FOR BUS TOURS
430,- € coach for an individual tour for max 19 passengers
540,- € coach for an individual tour for max 38 passengers
240,- € licensed guide for a Kreuzenstein Castle and Falconry Tour
GENERAL INFORMATION AND REGULATIONS FOR TOURIST BUSES
prices include pick-up or drop-off to maximum two hotels
prices include only transportation and do not include licensed guide costs
bus driver is not allowed to talk or take part in any kind of discussions while driving
bus driver can only control the number of guests and timetable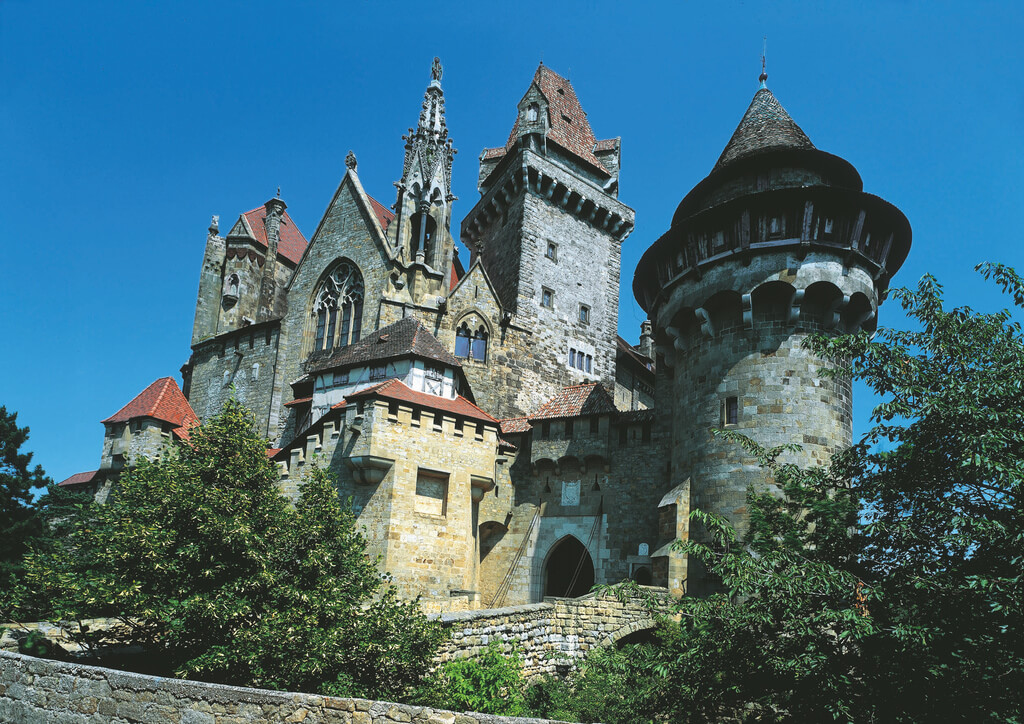 Reviews